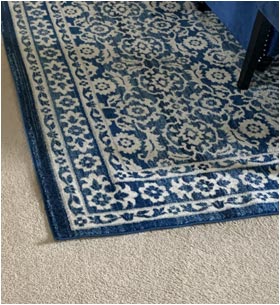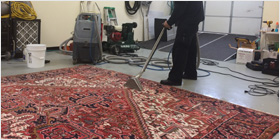 Rug Cleaning Fort Lauderdale, FL
Struggling with stubborn stains on your rug or need some help getting it cleaned? Well, no need to stress as you can now attain the best rug cleaning services in Fort Lauderdale, FL. Attaining professional rug cleaning services is the best decision you can make, especially if you want to take proper effective care of your brand new beautiful rug.
There are different cleaning methods and steps involved in professional rug cleaning. Though you might be able to carry it out on your own, it would be best to get it done by a professional rug cleaning team. Mentioned below is everything you need to know about rug cleaning in Fort Lauderdale, FL.
Professional Cleaning Is The Best Way to Clean Your Rug
Hiring a team of professional rug cleaners is the best way to get a clean and spotless rug. You can clean your rug on your own at home, but getting professional cleaning offers better results and many other advantages. It is especially important to get it professionally cleaned when you have an expensive rug. Mentioned below are a few steps on how professional services can clean rugs:
Identify the Issue

The first thing professionals will do is identify your type of rug and determine the issues that may affect how the rug will be cleaned. Knowing what type of rug you have is important. This information is crucial to help your cleaner use adequate methods to clean your rug.

Getting Rid of All the Dirt

Once the cleaners are aware of what type of rug and issue they are dealing with, they will begin vacuuming all the sides of your rug properly. This mainly includes the back and the front side of the rug. They may use a brush to get rid of the stubborn pet hair from the fibers.

Carry Out A Color Test

Color testing is one of the most important steps professional rug cleaners carry out. They test any cleaning solutions to be used by putting a bit of it on the corner of the rug where it won't be seen. This way, you will see if the color bleeds or not. If the color doesn't bleed, it's an indication that it's safe to use on the rug.

Wash and Rinse Your Rug

Using a rotary machine, the cleaners will continue to wash and rinse the rug while getting rid of the final dirt and stains.

Allow the Rug to Dry

Drying is very important, and for the rug to dry properly, then cleaners let lay it flat on the ground or hang it so that it dries properly.

Final Inspection of the Rug

The final stage involves inspecting the rug for any leftover stains or discoloration that may need fixing. This final step takes a lot of time as the cleaners make sure it is sent to the customer in the best shape possible.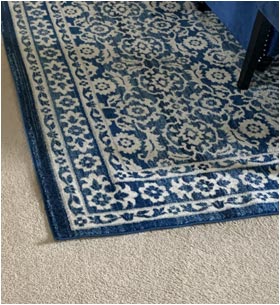 Choosing the Best Rug Cleaning Service
It would be best to get your rug and carpet professionally cleaned, especially if you want excellent results. You have to make sure you choose the best rug cleaning business in Fort Lauderdale, Fl, for the best result. To help you, mentioned below are a few tips on how to choose the best Rug Cleaning Service:
Check for the rug cleaning processes they use for both oriental rug cleaning and area rug cleaning
Consider the estimates
Check for their experience in the rug cleaning industry
Ask friends and family for referrals
Besides cleaning, you can schedule other services, like mold testing for home or mold removal in basement or attic, if you have this pesky fungus there.
Schedule Your Appointment Today
As you can see, professional rug cleaning services are essential, and every rug owner must attain these helpful services. For the best rug cleaning services in Fort Lauderdale, FL, get in touch with Tulip Carpet Cleaning Fort Lauderdale and book a day now!