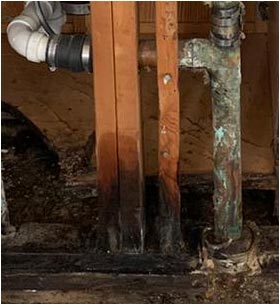 Mold Remediation Services in Fort Lauderdale, FL
Tulip Carpet Cleaning Fort Lauderdale provides expert removal and remediation services. We have been providing cleaning and remediation services to the residents and business owners of Fort Lauderdale for a long time, and we combine this expertise with our effective methods to give our customers the most pleasing results possible and satisfaction in our results. When searching for "mold remediation near me", think about our licensed mold remediation service for your efficient cleaning operations.
We Get Rid of Mold
We have provided our services to homeowners and gotten rid of mold present in residential areas. What makes us stand out among our competitors is the ability to remove these fungi from homes and operate in commercial buildings as well. If you have an infestation in your company or manufacturing centers, we will get them off your properties with our large-scale professional mold removal service.
As a certified mold remediation team, we follow all remediation processes that ensure the complete removal of any form of infestation. To ensure we have the best availability possible for your home or business, we work together with FDP Mold Remediation. This professional mold remediation company is licensed, certified, and insured, with loads of experience under their belts. This partnership allows us to provide the very best services to all our customers, with prompt response.
Preparation Phase for Mold Abatement
Residents of an apartment can detect some signs to indicate the infestation of their dwellings. Mold comes in different colors like green, blue, white, black, etc., and it is commonly a black color. Mold exists in areas with moisture or high humidity.
The first stage of each remediation service is visual inspection of suspected area and the house's surroundings to ascertain that the signs noticed confirm the presence of mold. Mold detection step is carried out by our highly skilled technicians trained to identify an infested site's traits and features.
You can reach out to us through our efficient contact form on site or get a free price estimate for our services by calling us at 305-349-3994.
Getting Clear Confirmation of Mold Presence Indoors
Testing can scientifically confirm the presence of mold after physical inspection. There are times when the signs observed might not be an infestation, and other dirt needs to be cleaned off. Testing can also determine the type or variant of mold it is. Knowing the type or variant allows the best choice of methods in eradicating it. The different variants often characterized by their colors need different approaches in getting rid of them. Our methods effectively deal with different types of infestation you might experience in your home and commercial facilities.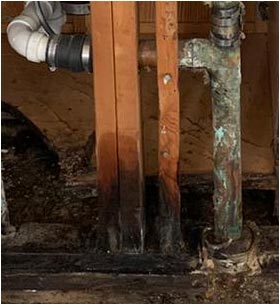 What does Our Mold Remediation Process Include?
This stage involves the complete mold removal, remediation, and restoration of surfaces back to their original state after every discoloration might have been removed. This is a list of our remediation process:
Mold Mitigation
Some of the reasons you experience infestation is when there is moisture in your home, possibly due to flooding or an area with high humidity. Alongside any remediation service, it is necessary to fix the cause of the infestation to mitigate further episodes.
Mold Removal
We offer removal service by getting rid of the infestation by using our certified mold cleaning services.
Mold Remediation Treatment
Our remediation treatment includes the removal or disposal of areas that might have been infected to ensure that every fungus is removed from the building and mitigate against future growth.
Disinfection of Affected Areas
Due to the health consequences these microorganisms can cause, it is essential to disinfect the infected surfaces and perform the antimicrobial treatment.
Reconstruction, Restoration, and Final Clean-Up
Our mold remediation specialists complete the process by the final clean-up of surfaces that have once been infested and removed by mold remediation chemicals. This process thoroughly removes any sign of infestation from your home or commercial building.
Licensed Mold Remediation Specialists Near You in Fort Lauderdale
Reach out to us today at Tulip Carpet Cleaning Fort Lauderdale and get rid of mold from your residence or working space. Call 305-349-3994.