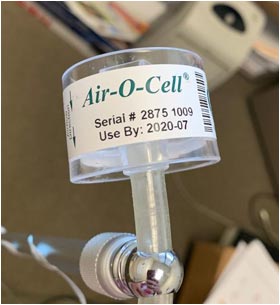 Mold Testing Services in Fort Lauderdale, FL
Mold in your property can have a significant impact on your investment. Even worse, prolonged mold exposure can lead to serious health consequences.
If you suspect that mold may be growing on your property, then it's time to look for professional mold testing near you. Luckily you don't have to look far, because our mold specialists at Tulip Carpet Cleaning Fort Lauderdale can test and detect a mold problem before it gets out of hand.
What is Professional Mold Testing?
If you suspect mold but don't see any visual signs, a mold test is the most reliable method to detect hidden mold. The results from these tests can also be used to create a more effective remediation plan.
Mold testing is performed by taking samples of suspected surfaces and indoor air. In essence, a mold testing inspector tests the area to identify what type of mold is present and determine if their levels are above the normal threshold.
When is mold testing required?
After a sewage overflow, a water leak, or a severe flood.
Prior to purchasing or selling a home or property, particularly if mold was discovered during a home inspection.
If any occupants have allergy-like symptoms.
If your basement, attic, or other areas have moisture problems.
Mold Testing Process
Sampling
Our certified mold inspector will start by detecting mold in your house or business.
Air sampling. Air samples will be taken inside different areas of your home and compared to the outdoor air. This will determine if the indoor levels of airborne mold spores are too high and also identify the type of mold present.
Surface sampling. The testing process may involve taking samples of various suspected surfaces to see if they are affected by mold. Mold flourishes in porous or absorbent materials like rugs, furniture and carpets, etc.
It can also grow on hard surfaces such as walls, ceilings, tiles, and kitchen counters. We offer various surface sampling methods that include bulk sampling, swab sampling, and tape sampling.
Samples Are Analyzed by an Independent Lab
The collected samples will be sent to an independent, certified lab, where specialists will examine them to identify the mold species and measure their levels.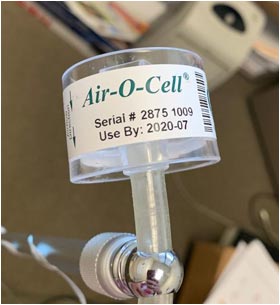 Where Do We Offer Mold Testing Services?
Our mold testing services are available for both commercial and residential properties in Fort Lauderdale, FL. This includes but is not limited to homes, apartments, townhouses, grocery stores, offices, restaurants, schools, nursing homes, and child-care facilities. We inspect all parts of the building for mold, including attics, basements, garages, bedrooms, etc. Call us at 305-349-3994 if you want to test your property for mold.
How Much Does Mold Testing Cost in Ft Lauderdale?
The price depends on the size of the space. But the average cost of checking a typical residential property for mold is $395. In rare cases, an additional sample is required. It will cost $95 more.
What is the Difference Between Mold Testing and Mold Inspection?
Mold Inspection
Mold inspection is a visual checkup of a home or commercial building. Our inspector will check for visible signs of mold and measures moisture levels using various tools like a thermal imaging camera to identify potential problem areas. If any mold is found, the inspection will also determine the most likely cause of the growth.
Mold Testing
Mold tests can measure the level of airborne mold spores in the indoor air and determine the type of mold present. Mold testing is recommended when mold growth is suspected without any visible signs, or after recent remediation to ensure it was done successfully.
The purpose of determining the type of mold is to see whether it's toxic mold or not, which will affect the process of its removal. After getting the results from the lab, our mold testing specialists will then assess the need for mold remediation.
Effects of Toxic Black Mold on Air Quality
Mold spores can be found all around us, including in the air we breathe. Most types of mold are normally harmless at low levels. However, excessive levels of toxic mold types like black mold can be harmful to people with allergies, asthma, respiratory disorders, or a weakened immune system.
We want to keep you safe from the consequences of toxic black mold. That is why our mold testing service also includes black mold tests to identify the presence of toxic mold.
Call Us to Test Your Home for Mold
Tulip Carpet Cleaning Fort Lauderdale has been providing mold testing services to home and business owners for over 15 years. We have built our reputation on using the most effective testing methods and always making our customer's satisfaction our main priority. We have recently partnered with O2 Mold Testing to increase our availability and response time for all our customers.
We hope that the next time you search for "mold testing and inspection near me", you come across our licensed team in Fort Lauderdale. Our services are fast, dependable, and affordable.
You can make an appointment with us through our friendly customer service department. For a free price estimate on our services, call us at 305-349-3994.