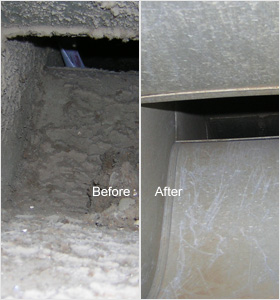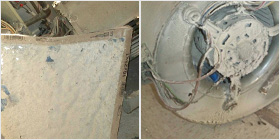 Fort Lauderdale Air Duct Cleaning
How do you know if you need air duct cleaning for allergy or asthma management?
You need to be able to find out exactly what is in your air ducts so you can make an informed decision. Tulip Carpet Cleaning Fort Lauderdale inspects air ducts and HVAC systems in residential and commercial properties so customers can have not only a complete picture, but also an accurate estimate before they decide. It all starts when you schedule an appointment for a free air duct inspection.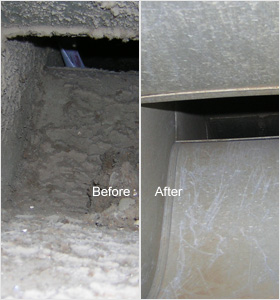 Video Inspection for Air Ducts
Using digital video equipment, our air duct technicians will examine every inch of your ductwork. This is the only way to really know what's inside before cleaning. But the inspection isn't limited just to the air ducts. Tulip Carpet Cleaning Fort Lauderdale' full standard inspection includes the mechanical components of the HVAC system that can have their efficiency impacted by a buildup of dust and dirt, like the blower fan on the furnace and the evaporator coils on the air conditioner.
Once the inspection is completed, the technicians will go over the results with you. They will show you any areas of concern so that you can see the issues for yourself. And they will offer you their recommendation for how to proceed. If your air ducts are dirty, you may be able to save on energy costs in your home and improve the health of everyone in your family with air duct cleaning. In some cases, mold cleaning and anti-fungal treatment may be recommended.
Save On Energy Bills and Reduce Indoor Air Pollution
Cleaning the mechanical components of the HVAC system can save you money on energy costs. Cleaner heating and cooling units can work more efficiently, with shorter operating time needed to reach the desired temperature.
Cleaning them may also improve your indoor air quality by removing another source of possible air pollution in your home. The air ducts in your home circulate the heated or cooled air from your heater or air conditioner, collecting the dust and allergens that bypass the filters. And you want the air ducts to act like a filter, collecting the dust and pollen so that it's not in your home. Just like filters need to be changed or carpets need to be cleaned on a regular basis, your air ducts will work better to trap the allergens in the air if they are cleaned as well. Having your air ducts cleaned by our professionals helps eliminate one possible source of allergens in your indoor air to offer immediate relief to allergy sufferers.
Don't forget about hidden sources of poor indoor air quality. It's also a good idea to have your property checked for mold.
Tulip Carpet Cleaning Fort Lauderdale has seen the difference air duct cleaning can make. Call 305-349-3994 now to find out if air duct cleaning is right for you.