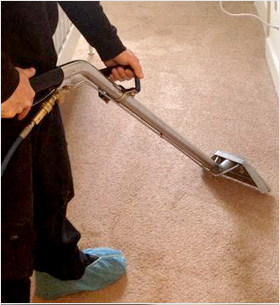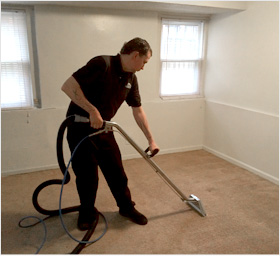 Carpet Cleaning Fort Lauderdale
Tulip Carpet Cleaning Fort Lauderdale is a licensed, insured professional cleaning service providing high quality carpet care. Our professional methods can remove tough stains from wall to wall carpeting and rejuvenate their appearance, brightening them and taking away the signs of daily life.
Does your wall-to-wall carpet constantly get spots and stains, is it dingy looking from years of abuse? If you are simply sick of living with dirty looking carpeting, our experts can refresh it with thorough cleaning, and provide rug cleaning service for you as well.
If you have moved into a new home or office building and want to ensure a sanitary, fresh start for your family, friends and colleagues, it's advisable to test your property for mold. In case mold is found, it's time for a professional mold removal.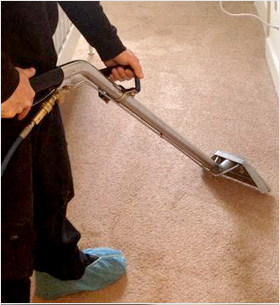 Carpet Stain Removal Services
Many people think that a major disadvantage of wall-to-wall carpeting is that one stain can ruin the whole room. However, our cleaning technicians know how to remove even the most troublesome stains, such as those from greasy food, wine, coffee, and more. Because we have experienced so many different types of stains and must resolve them on a daily basis, we know exactly which products work and which ones don't. We can therefore save you money and time - you don't have to run the risk of purchasing multiple cleaning products that end up being worthless, or worse yet, end up ruining the carpet.
Even if you take excellent care of your carpeting, immediately removing stains and vacuuming very frequently, professional steam carpet cleaning is an important aspect in protecting the lifespan of the carpet. This is because professional equipment is much more powerful and can achieve a deeper cleanliness for the carpets. Professional shampoo carpet cleaning removes dirt, dust, dust mites and many other unwanted particles from deep within the carpet pile. If left there, these particles would work to break down the carpet fibers, causing the carpet to look worn well before it should.
Home and Office Carpet Cleaning
We are happy to provide cleaning services for both your home and office location. We pride ourselves on amazing people with how much better their carpets look when we have finished cleaning them. Whether you have one small room of carpeting in your home or 15 floors in an office building, we are willing and able to tackle the job and provide high quality carpet cleaning.
If you would like to learn more about our cleaning processes, please call Tulip Carpet Cleaning Fort Lauderdale. Our technicians will happily answer any questions you have, discuss the best methods for the type of carpeting you have, and give you an estimate.
Reverse the signs of wear and tear on your carpets. Call Tulip Carpet Cleaning Fort Lauderdale at 305-349-3994 today!