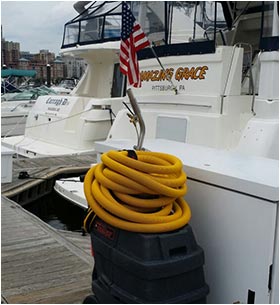 Boat Cleaning Fort Lauderdale
There is an easy way to keep your boat in great shape. Tulip Carpet Cleaning Fort Lauderdale offers customizable boat cleaning and detailing services for yachts, aluminum boats, fiberglass boats, wood boats, fishing boats, inflatable boats... in short, for every kind of boat.
Our well trained, knowledgeable staff uses high quality products and well cared for tools for interior cleaning and detailing, compounding, waxing and all our other services at competitive prices. Clean, well maintained boats not only look good, but they also last longer and retain a higher market value.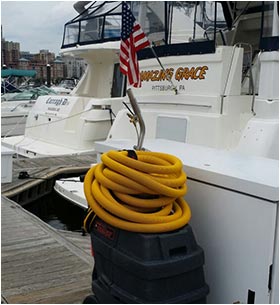 Interior Boat Cleaning
With so much to take care of when you get back to dock, it's easy to do the bare minimum when it comes to cleaning the cabin. Whether your boat is a yacht with many rooms or something smaller, cleaning the galley, carpets, furniture and head is similar to cleaning your home. You need to vacuum, wash and scrub for fresh smelling, long lasting, and attractive interiors.
Just like in your home, occasional deep cleaning can make everything look like new - and last longer, too. We use the same type of equipment that professional carpet cleaning organizations use to remove spots, stain, bacteria and odors from carpets and upholstery.
Interior Boat Detailing and Cabin Cleaning Services
The most popular cleaning service we use to clean you boat cabin is steam cleaning, which is very effective in cleaning upholstery, carpet, rug and any other floor and furniture covering.
The steam cleaning process that we use is also used to deodorize and sanitize the galley and the head. Vinyl does not respond well to steam cleaning, so if you have vinyl seats in the cabin (as opposed to a fabric upholstery), they will be cleaned with a formula created specifically for vinyl.
Tulip Carpet Cleaning Fort Lauderdale technicians pay close attention to every inch of your boat, exteriors, interiors and cockpit. You can have your boat cleaned while it's in the water or dry docked, and you can mix and match any of our comprehensive services for boats and buildings to fit your needs.
Call Tulip Carpet Cleaning Fort Lauderdale today at 305-349-3994 to set up an appointment.